Relevant Movement™ programs offer leaders and their management teams learning that strategically moves them toward successful performance.
At Relevant Movement™, we recognize that every organization has unique needs that require unique solutions. That's why we use a holistic, adaptable process to design the program that's right for you.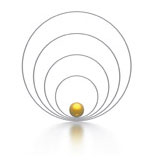 We mix and match a variety of assessments, workshops, coaching and reinforcement learning service to create the program that fits your organization and budget. Our expertise will lead to your success.With the information that we learn from these development tools, we prepare a development plan and have alignment meetings throughout the engagement with the coach, coachee and their supervisor to assure alignment and progress with you as we form realistic goals for your organization as wellas a plan to reach those goals.
We believe that there is no one-size-fits-all solution, which is why we work with you to understand your needs on an individual and team level and design a program that works around those needs.
"Too often we value charisma instead of character, style over substance, and image over integrity." – Bill George
We use assessment tools as part of our larger strategy to deepen your understanding of your strengths, goals and opportunities at an individual and team level. Each assessment tool complements the knowledge gained from other assessments, and we do not recommend using them as a stand-alone guide for discovery and goal setting. They provide valuable insights which help us to develop a stronger organization.
We offer both individual and team coaching for mid-level leaders to the C-suite. Our coaching process will help you discover opportunities for maximum impact and learn how to transfer your ideas into action. Team coaching brings powerful returns for your business. A strong and aligned senior leadership team leads to greater alignment throughout your organization. When your senior leadership team is not aligned, the rest of the organization cannot be aligned – leading to burnout, missed goals, high employee turnover and more.
Our workshops use assessment tools with feedback reports, knowledge building exercises and application activities to deepen understanding of leadership concepts and adjust self behavior, as appropriate, for greater performance effectiveness. Many workshops also offer the opportunity to work 1:1 with a coach, enhancing the learning experience. All workshops are designed to deliver results that are immediately applicable and incorporate follow-up reinforcement activities to reinforce the learning.