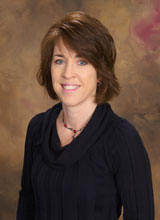 Program Manager | Management Consultant
Kim's focus is to assist results-oriented companies to achieve maximize performance and effective communication throughout all levels of organizations. With her diverse experience in Human Resources and Training & Development, she provides great insight and practical solutions to clients and thrives on helping leaders and teams reach their potential.
Kim earned a Bachelors Degree in Business Management from St. Cloud State University with a focus in Human Resources. As a long-standing member of SHRM, the Society of Human Resources Management, she earned her SPHR certification from The HR Certification Institute, a highly regarded establishment in the Human Resources community.
With experience in corporate settings and as an independent HR consultant, Kim has worked in a variety of companies including small, family-owned businesses to large, international organizations. She has a working knowledge and background in numerous industries including healthcare, manufacturing, finance, retail, education, real estate, professional services, transportation and medical device.
Outside of work, Kim and her husband enjoy spending time with their active three kids at their sporting events, on the lake and at big, loud family gatherings.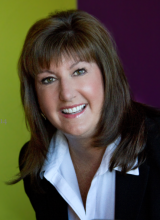 Management Consultant | Leadership Coach
Jean's exceptional understanding of people and their strengths is instrumental as she works to unlock the many talents of her clients.
Jean is an accomplished and versatile industry leader with demonstrated experience in designing and implementing Leadership Coaching programs, Organization Development, Career Coaching and Strategic Human Resources. She is an intuitive critical thinker and decision maker who can apply extensive knowledge of strategic leadership and organization strategies while driving and implementing solutions using sound business judgment, creativity and innovation.
Jean has worked with small start up companies to fortune 50 organizations, both in the public and private sector. She has held strategic Human Resources and Organization Development roles for such organizations as Best Buy, The SheratonHotel Corporation, Knott's Camp Snoopy in the Mall of America, Lifetouch National School Studios, Allianz Life Insurance Company and Medica to name a few. In addition, Jean serves on the Board of Directors for The Firefly Sisterhood and past Human Resources Committee Chair for the Brain Injury Alliance of Minnesota.
Jean received her M.A. in Human Resources and Change Leadership with a concentration in Organization Development from the University of St. Thomas, in Minneapolis and her B.A. in Business Administration with a concentration in Management from Augsburg College, also in Minneapolis. Jean has also received her coaches
training from Coach U (an affiliate of International Coach Federation)
Jean is certified to administer and interpret the Hogan Assessments and the Meyers-Briggs Type Indicator.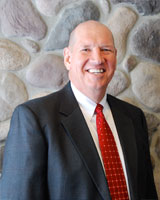 Dave believes that when people understand themselves it makes them better personally but also better and more productive in the workplace. That passionate belief has been present for Dave during his twenty-five years experience in corporate sales, sales management and sales training.
Along with his natural strength in sales, this passion to see people develop toward success awarded him the Sales Manager of the Year for Lifetouch Church Directories in 2005. Dave has been involved in the creation and development of consultative sales tools and training programs for new and veteran sales people.
Dave earned a degree in Education from North Dakota State University. He is also certified as a coach through Lifeforming Leadership and is a certified facilitator/trainer in the DISC personality assessment.
In addition to his work with Relevant Movement, Dave consults as a Business Coach/Trainer with Horsager Leadership Consulting, a trusted partner to Relevant Movement. Dave also enjoys his speaking business where he is known as "The Big, Bald Guy with the Big, Bold Message." Dave's powerful presentation, focused on fear and how it affects individuals and organizations, is well received by many audiences and has been a launching pad for performance development and personal improvement.
Dave and his wife, Amy, have been married for 29 years. They immensely enjoy time with their two grown daughters.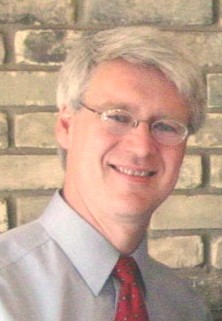 Mark Sundby, M.Div., Ph.D., L.P.
Leadership Assessment and Development | Executive Selection | Leadership Coach
Mark views self-awareness as the key to effective leadership. With over twenty years as a psychologist and ten years in the field of executive assessment and selection, he works with specific, research-based criteria to raise awareness in individuals and organizations about what contributes to high potential leaders. He enjoys identifying and developing the hallmarks of excellence in others.
For executive selection, Mark works closely with organizations to determine the benchmarks for success in particular positions. He then tailors an assessment and selection process that draws upon the best of psychological research to inform the practicalities of day-to-day business. Topics typically assessed and discussed include self-management, management of others, motivational level, decision-making ability, conflict management, leadership capacity, and interpersonal skills.
For leadership development, Mark begins with psychological assessment to establish a baseline for coaching. By combining assessment results with the goals of the individual and organization, he and the executive or employee collaborate to establish strategies for growth. His approach is holistic, strengths-based, and developmental.
In addition to being a psychologist, Mark is an ordained United Methodist minister in the Wisconsin Conference, and serves as executive director of North Central Ministry Development Center in New Brighton, MN. He has his B.A. from St. Olaf College, M.Div. from the University of Chicago, and Ph.D. from the University of Minnesota.
Mark and his wife are celebrating twenty-five years of marriage this year, and they have two teenage sons. For fun, he spends time with family, cooks, cross country skis, and bicycles. He recently rode his bicycle across Iowa and proudly notes that he pedaled every inch of the RAGBRAI (Register's Annual Great Bicycle Ride Across Iowa)!